For their Agile and DevOps-focused application development teams, leading companies want to achieve both speed and quality without making tradeoffs. That's where NeoLoad 6.4 comes in, helping to meet increasing user demands, deliver apps to the market faster and more frequently, and release flawlessly with confidence, every time.
What's New in this Release?
NeoLoad 6.4 continues Neotys' focus on enhancing the value of NeoLoad to Agile and DevOps teams to speed testing. Enhancements in this release center on the areas of NeoLoad platform openness, Component/API "Shift Left" testing, and core load testing features.
NeoLoad Web – Centralized SLA Summary
Through NeoLoad Web, performance and load testers and other performance stakeholders can quickly understand and identify why a test has failed, with a new, centralized summary page that shows SLA status within NeoLoad. The SLA summary lets you see exactly which SLA failed, and precisely why it failed the defined SLA parameters.
Easier Validation for JSONPath and XPath Responses
Testers doing Component/API testing using NeoLoad 6.4 are now able to specify EITHER use JSON or XPath when creating a variable extractor or defining a response validation, independent of the Content-Type of the response. Now, JSONPath or XPath can be used for all requests including manually-defined ones. This new feature speeds up the workflow for testers.
Automated Cloud Test Infrastructure
DevOps-focused teams doing automated performance testing can now start and use a cloud session using the NeoLoad Runtime API. The API lets users specify the characteristics of a Cloud session, including the desired mix of cloud and on-premises load generators, and can refer to VUH or Cloud credits. This cloud session can then be automatically started and used by an automated test, resulting in a higher level of test automation, and saving time on each test iteration throughout the SDLC.
Additional APM Integration Available
NeoLoad 6.4 includes a new APM integration with New Relic.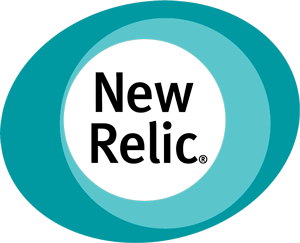 NeoLoad's integration portfolio with leading APM platforms – Dynatrace, CA, and AppDynamics – has just expanded to include New Relic. A new NeoLoad advanced action enables the analysis of load testing data using New Relic APM and New Relic Insights. This advanced action provides both an inbound (extract New Relic APM data to NeoLoad to be viewable within NeoLoad's dashboards) and an outbound (extract NeoLoad load testing data and send it to New Relic's Insights tool) integration.
The Advanced Action is available on Neotys Labs, including a Tutorial Document that shows how to use it.  It is also available from New Relic Plugin Central (in-product) and the New Relic website. Documentation & Screenshots available from https://github.com/Neotys-Labs/NewRelic/.
Brotli Server-Side Compression Method Support
Web-based applications running on servers negotiate a compression algorithm with browsers to compress the response content. Brotli can be used to compress HTTPS responses sent to a browser, in place of gzip or deflate. NeoLoad now supports a new server technology for compression, called "Brotli," used to speed up content over the Web. It joins our existing support for gZip.
Learn More
Discover all of NeoLoad 6.4's new and enhanced features on our What's New and Technical Features pages, or download the latest version and start testing today.