It's that time of the year again where millions of football fanatics (and non-fanatics) will be gathered around their TV watching the biggest match of the season, Denver Broncos vs. Seattle Seahawks. Last year the big game reached over 108 million Americans, the third most watched television event in U.S. history.
But what many people probably don't know is that the biggest football game of the season also crashed a ton of websites. That's right, websites. When interested customers went online to claim a promotion or to simply check out a product after the ad they were often welcomed by, "Website down for maintenance."
Really? You spend $4 million on a 30 second ad but you can't get your website working?
Customers weren't too happy about this and gladly expressed their frustration via social media.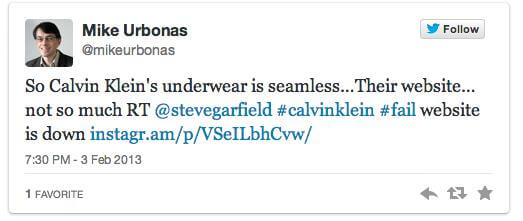 In an article posted by IT-World, some reasons why the following websites failed were due to performance issues including improperly integrated social media widgets, bloated images and the use of CDNs with variable performance hits. All really hard things to detect when your website doesn't go live until game day.
We've gathered together 5 brands whose websites crashed last year. Will they make the same mistake twice? Read on to hear our thoughts.
1. Coca-Cola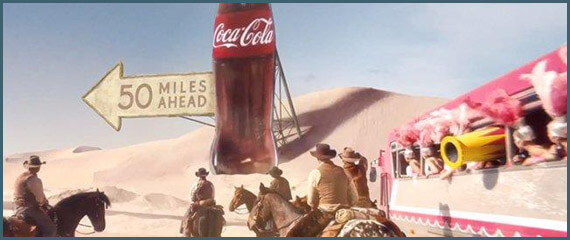 In 2013, Coca-Cola decided to put the fate of their big game advertising in the hands of their customers. "The Chase" was meant to be a revolutionary interactive ad aimed to get people onto Coke's website to cast a vote. But the ad was dubbed a swing and a miss by Huffington Post, when people tried to vote Coke's website load time drastically increased causing the entire website, specially made for this advertisement, to crash.
This year Coca-Cola, might be ditching the interactive ad approach after the horrible experience last year. According to MarketingWeek, Jonathan Mildenhall, VP of global advertising and content excellence, tweeted scenes from the commercial shoot of roller skaters and tap dancers. He explains the ad will showcase the American story and Coke's role within that story.
Will Coca-Cola's website crash this year?
We're saying probably not.
Coca-Cola has clearly struggled with the interactive ad approach. What they didn't do (and should have done last year) was load test their specially designed website under geo-realistic load to stress test and discover any issues they might have had before the ad aired. This year we believe they will avoid the interactive ad approach and stick to a more traditional ad, bypassing the need for consumers on their site all at once.
2. Sodastream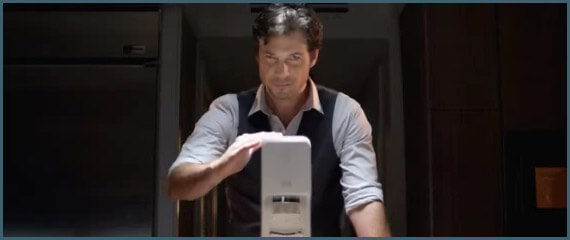 Last year was Sodastream's first big game advertisement. The 30 second ad, which was not the original version that was banned by the NFL, caused enough hype about the product to crash their website.
This year they've hired Miss Scarlett Johansson to endorse their product. According to the New York Post, Sodastream released a teaser video starring Johansson on YouTube that caused a 700% increase in consumer interest toward the brand.
So, what will happen this year?
Will Sodastream's website crash this year?
Yes, absolutely.
Why? Scarlett Johansson.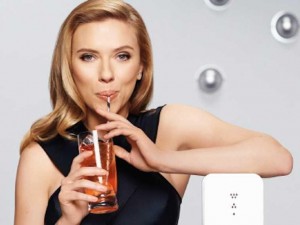 If the teaser video is already generating a 700% jump in consumer interest then it's pretty safe to say Sodastream's website will get some major traffic on February 2nd. Sodastream, we hope you are ready.
3. Audi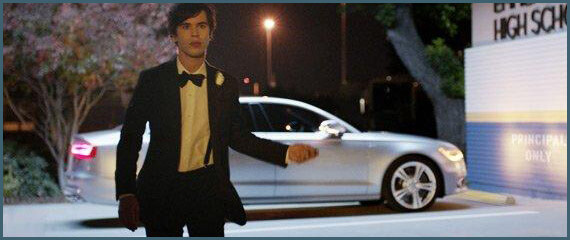 Last year, the German car brand took to a familiar American coming of age event: prom night. The story focuses on a boy going to prom alone and how with his dad's Audi makes the night an unforgettable one (spoiler alert: he gets the girl and the car).
The commercial landed on multiple top funniest commercial lists on YouTube, but the ad actually caused Audi a little stress. The ad significantly decreased the performance speed of their own website, not quite crashing the site entirely but enough to affect the performance of the website for people to notice.
Funny prom commercial, we blame you.
This year the car company is buying one advertising slot for a commercial premiering the Doberhuahua, an odd looking dog who will help promote the new Audi A3. For their teaser video, Sarah McLachlan makes an appearance as an advocate for the misunderstood dog.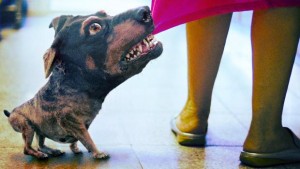 The Doberhuahua
Will Audi's website crash this year?
We're not sure on this one.
The Doberhuahua seems a little odd for a car commercial, but it might just be odd enough to drive people to the website. We know their website will definitely fail if they haven't built it right.
But Audi might be following the same trend as last year, a horrible performance crash which won't be good, seeing as people are willing to visit a competitor website instead. According to Google engineers even 400 milliseconds (the blink of an eye) is too long to keep visitors waiting. "Subconsciously, you don't like to wait," says Arvid Jain, a Google engineer. "Every millisecond matters."
Even if Audi's website is 250 milliseconds slower than a competitor, visitors will opt to spend more time on the competitors website. Something, you don't want happening on game day.
4. Axe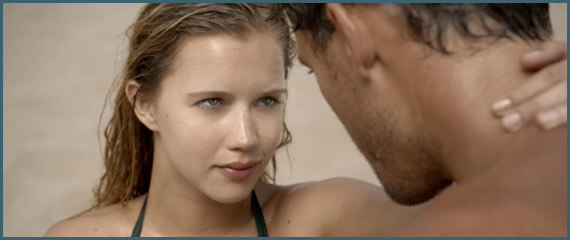 Axe went big last year and sent 25 of their fans to space. Really. The 30 second commercial was designed for interested viewers to enter for their chance to win a ride into space. Using their specially designed website, www.axeapollo.com, viewers could submit their entry but the website only had 88% uptime for the night and the company's homepage had 93% uptime.
Houston we have a problem.
This year Axe will reveal a 30 second commercial, depicting a series of soldiers and tyrants turning towards love. Talk about a powerful message.
Will Axe's website crash this year?
It seems like Axe has shifted away from the interactive ad approach, probably because of the poor lack of performance from their carefully crafted website. Well, that's what they get for not load testing their website prior to the release of their ad.
So we are saying, no the ad won't crash their website since there probably won't be a huge surge of traffic hitting their site.
5. Calvin Klein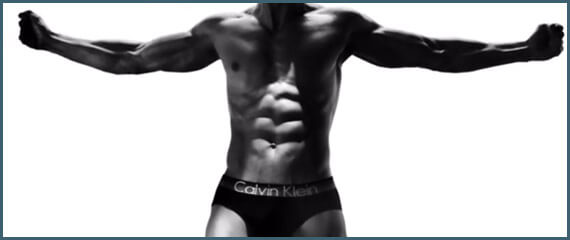 Oh, mister Klein. The infamous and often controversial designer put a risque ad out last year with a single male underwear model flexing his impeccable body.
And apparently enough people loved this ad to go over the Klein's website to check out more scantily dressed models. But soon after the commercial aired the website crashed, causing a lot of angry Tweets from consumers.
Will Calvin Klein's website crash this year?
There's actually no saying if the designer has bought an ad this year. But our prediction is if they have bought ad space then their website will certainly crash again. Let's be honest, people who visit the website aren't checking out the 'product' now, are they?
We can prevent this.
The upside of this big game website crashing phenomenon is that it's completely preventable.
We are hoping this year these companies have figured out how to invest in their websites in a way that is commensurate with the investment they are making in purchasing the ad space. Sure the disconnect between business and IT can always be blamed to some extent, but once you've had a crash from a big promotion in the past, there really isn't an excuse for not at least acknowledging the work that needs to be done to ensure it doesn't happen again.
We know it isn't easy… coming up with a realistic load test that combines the process and tools to accurately incorporate considerations for infrastructure, expected traffic volumes/concurrency/click paths, user location, devices, network conditions etc. isn't usually easy… or cheap for that matter. But at $4 mill for a 30 second spot isn't it worth making sure you get the benefits of all that traffic? For those of you who don't have the time or skill, you might want to look into getting a testing service package to have consultants write and perform these tests for you. You'll likely also appreciate not having to deal with the angry mob of customers firing their complaints via Twitter too.
For more information on load testing check out our blog post.