Kim Kardashian and the editors of Paper Magazine would probably like to remember November 12, 2014 as the day the Internet broke. That was, after all, the explicit goal of their ad campaign Break The Internet. And with 6.5 million page views that day – a staggeringly large number – the irony is that not even Paper Magazine's website went down. Nope… everything went along just fine.
Kardashians aside, we thought it might be fun to look back on 2014 and figure out if anything did in fact break the internet. So without further ado…
10. Potato Salad Kickstarter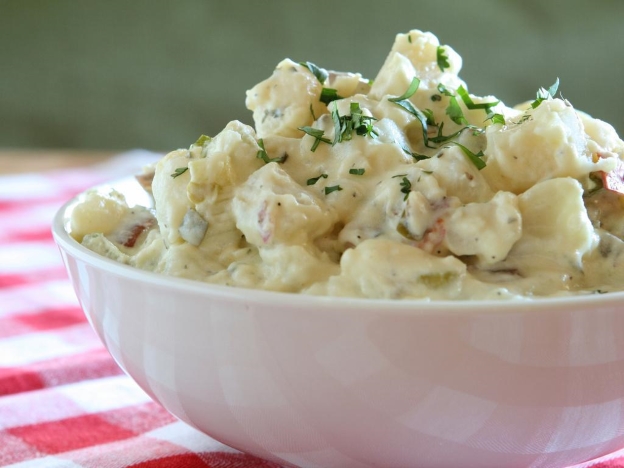 "I'm making potato salad." That's the full text on Zach "Danger" Brown's potato salad kickstarter synopsis. He placed it as a joke in July 2014. He wanted to raise $10 to make some potato salad – he wasn't sure what kind. Then, his story hit the news.
He started creating some stretch goals. For $35 he would make four times as much potato salad. At $75, a pizza party. At $300 he'd call a chef for a better recipe. A live stream would come at $1000. He would rent out a hall and throw a party for contributors if he hit $3000.
Ultimately, Danger Brown received over $55,000 to make his potato salad, and he did throw a big party. However, as any hardworking artist or entrepreneur on Kickstarter will probably tell you, this event broke some of the faith we have in the Internet as the great equalizer, able to provide good ideas with the support they truly need.
9. The Sochi Olympics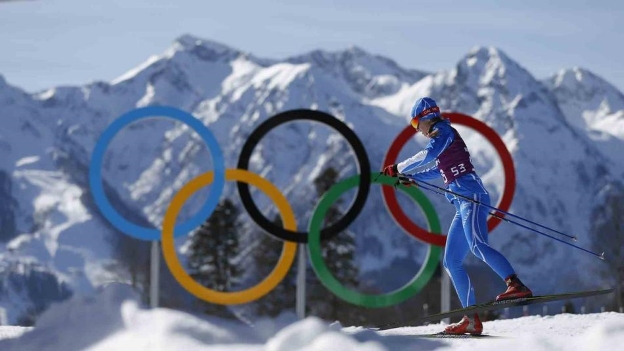 In February, the Internet gave us a revealing look at what was really happening in Sochi, Russia. The 2014 Winter Olympics was obviously a major event, but did you know it was the most expensive in history? Coming in at US$51 billion, the Russian games surpassed the cost of the Beijing Olympics by US$7B, and dwarfed its original budget of US$12 billion.
However, the real story of Sochi was what the Internet showed us. Despite all the money spent on infrastructure development, the Internet revealed significant problems. For weeks leading up to the event we were shown all sorts of issues, especially with the sleeping quarters for athletes and journalists. These and other stories were all over social and mainstream media.
It's interesting to note that the Internet – at least in Sochi – was LITERALLY BROKEN in the days leading up to the event, as one reporter writes.
8. The Ice Bucket Challenge

The Ice Bucket Challenge generated tons of cash for ALS research – that's Amyotrophic Lateral Sclerosis, often referred to as "Lou Gehrig's Disease." When all was said and done, the Ice Bucket Challenge raised over $100M – a feat that, in that sense, demonstrated that the Internet is anything but broken. This phenomenon was the perfect storm of crowdfunding, social media, and a sense of purpose.
That's why it was so unfortunate that, as the challenge started to grow, it got celebrified and politicized. People started attacking the challenge – complaining that ALS was receiving too much funding when so many other diseases were financially strapped. Celebrities started using the Ice Bucket theme for obvious publicity stunts. Facebook feeds, previously filled with friends dumping cold buckets of ice water on their heads, became filled up with politicians and stars.
We're happy that the ALS Association – and particularly patients and families of this disease – received so much support and we hope that money is put to good use in the effort to create a world without ALS. But we are saddened that even the good things that happen on the Internet have a tendency to fad themselves out. That's a little broken, you have to admit.
7. Black Friday Deals at Best Buy, HP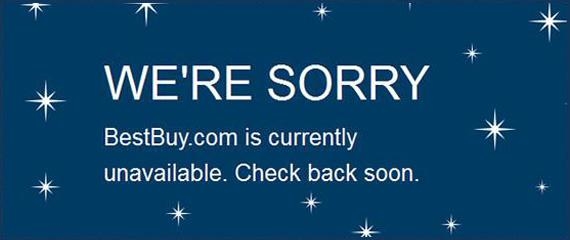 "A concentrated spike in mobile traffic triggered issues that led us to shut down BestBuy.com in order to take proactive measures to restore full performance."
That was the party line from Best Buy spokeswoman Amy von Walter, after the company's website failed in the late morning hours of Black Friday 2014. With that, Best Buy joins Motorola, Kohls, and a short but elite list of brands who have struggled to keep up with the mass of frenzied online holiday shoppers.
HP's website struggled as well, which is ironic because HP is a company that provides cloud services and computing infrastructure. Customers rely on HP's cloud offerings to not go down during peak traffic… just like Black Friday.
We learned a lot from Black Friday this year – but one thing that hasn't changed is that apparently, no matter how advanced technology gets, Black Friday will always break the Internet, at least somewhere.
6. The "Strangers First Kiss" Video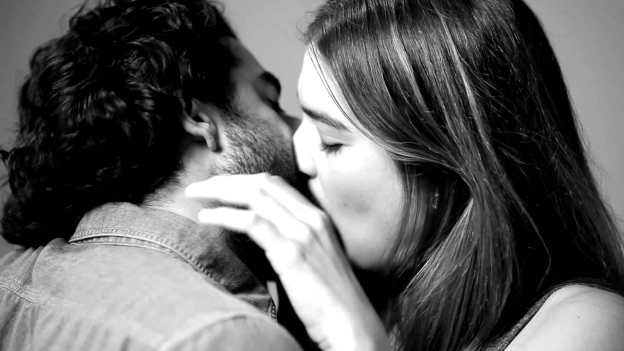 Oh Internet, how we trusted you.
Earlier this year social media was taken by storm with the romantically-charged "First Kiss" video, a brief Internet sensation that people loved because it showed that deep down, even complete strangers could find a true and seemingly meaningful human connection. The video documented the first meetings between complete strangers who were asked to kiss on camera.
Yet alas, that feeling of profound truth was not meant to be. Shortly afterwards it was revealed that the people in the video were actors, and the entire spot was an advertisement. Millions were left to ponder, "what would've happened if this was filmed with real people?" At least we got a few good parodies out of it.
5. The Apple iPhone 6 and iPhone 6 Plus Announcement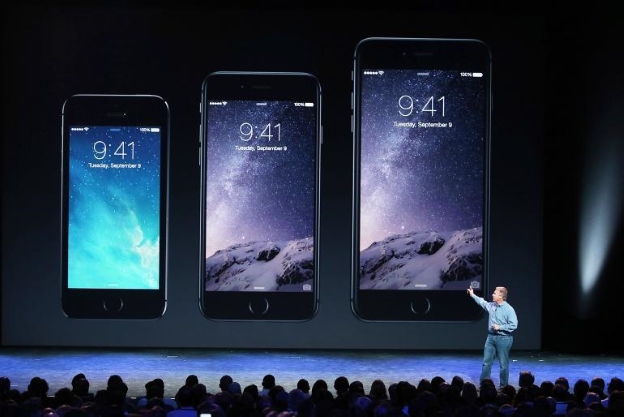 When Apple announced their newest iPhones, it was big. That was the joke – because the phones were so large. Get it? Seriously, though, fanboys, analysts, and regular people were excited to see the newest edition of the phone that changed all phones.
Unfortunately, if you weren't at the event and wanted to watch what was happening over the Internet, you were not happy. Apple's website went down and it's live stream crashed for almost a half-hour at the start of the event. Fortunately, when Apple released its new Yosemite operating system a month later, they didn't experience the same kinds of problems.
This launch is exactly the type of event that you load test your infrastructure to withstand.
4. The Net Neutrality Decision

From SaveTheInternet:
"On Jan. 14, 2014, a federal court of appeals struck down the Federal Communications Commission's Open Internet Order, which was designed to prevent Internet service providers from blocking or slowing users' connections to online content. The court did not comment on the validity of these rules but simply said that the FCC had used the wrong legal foundation to justify them."
Many people believe that this ruling has put the future of the Internet in jeopardy. They fear that commercial entities will be able to control what content users have access to through fees, performance throttling, and other user-experience controls. Perhaps, only time will tell if this decision truly broke the Internet, but it is certainly something to look out for.
3. Robin Williams, RIP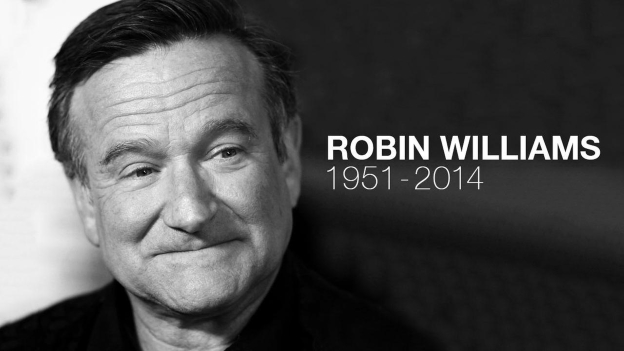 Towards the end of 2014, Google revealed that Robin Williams was the most popular search term of 2014. Actually, it had the biggest relative increase in search frequency compared to last year. It may be no surprise – many people felt a sense of personal loss at Robin's passing, even though they'd never known the man.
Without a doubt, people swarmed to download Robin's most popular movies (Good Morning Vietnam, Mrs. Doubtfire, Good Will Hunting, Dead Poets Society), as well as his not-so-popular flicks (What Dreams May Come, Bicentennial Man). One thing is for sure, the world loved Robin Williams, and people weren't ready to let him go.
Robin didn't break the Internet. But the Internet revealed how many broken hearts Robin left behind.
2. The FIFA World Cup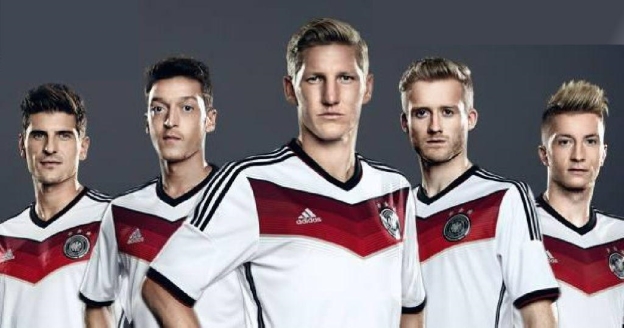 Online video transformed the FIFA World Cup this year, especially when compared with how limited video streaming was at the last World Cup in 2010. The entire world watched as Germany defeated rival after rival to eventually claim the title.
When it came to the Internet, it turns out that it didn't matter if you were in Brazil or anywhere else in the world… the Internet was broken. We talked about some of the ways digital performance matters to events like this during the Cup itself. It was sad to see so much go wrong.
First, the stadium itself had a lot of Internet problems. Even just a few weeks before the event, six of the twelve stadiums had plans for their WiFi coverage. After problems with spotty cell coverage in the 2013 Confederation Cup, people were particularly nervous. Then, the ESPN live stream crashed during the game between Germany and the USA. For a nation that arguably was finally understanding what the rest of the world saw in the sport of soccer, this was a painful moment.
We'll see what happens in Russia in 2018. Hopefully they it won't be another Sochi.
1. The Sony Hack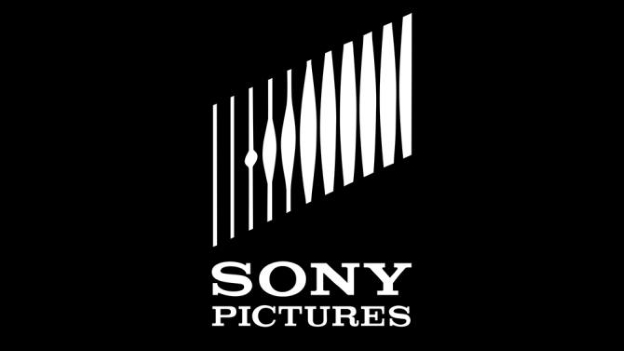 Which brings us to the #1 thing that broke the Internet in 2014: the breach into Sony. At the time of this writing, this is still a very active story. The US has pointed its finger at North Korea, saying the country sponsored the attack because of the upcoming release of The Interview, a comedy in which Seth Rogen and James Franco are hired to assassinate the North Korean leader. North Korea has denied involvement, but claims that worse is on the way.
The attack itself was quite horrendous for Sony. Personal identities were compromised, trade secrets were leaked, and private information was disseminated all over the Internet. The attack spawned terrorist threats against moviegoers.
You have to ask yourself: if the future of the world is connectivity, is this the risk we all take? That a private enterprise can be targeted and completely taken down by a rogue nation?
It remains to be seen how much damage has been done to Sony Pictures over the long run. But this story certainly gives one pause with thinking about the Internet of the future.
Happy Holidays!
With that, we want to wish everyone a Happy Holiday Season, and we look forward to an exciting 2015!