Here we are – just days away from 2016. It's hard to believe the year is over.
It's even harder to believe everything that happened this year. If you build and test software you probably powered through a ton during these past 12 months, to the point where you can't even understand where the time went. Yet if you pick your head up and think about all that's transpired, you might be surprised.
We thought it'd be fun to offer a look back at some of 2015's biggest performance testing stories. Or in some cases, maybe all that was tested was our patience. Either way, here's a quick trip down memory lane.
1. The line between mobile & web is almost gone
When the year started, we here at Neotys came up with a number of performance testing predictions for 2015. One of them was:
The line between mobile and web will almost disappear.
Looking back on 2015, we think it's safe to say that, "YES!" This has essentially happened. Maybe not everywhere, but in 2015 people learned from what Best Buy went through last Black Friday and began treating their infrastructure as truly device-agnostic. This means you don't test mobile traffic independently from web traffic. Testers recognize that computer users also have phones which are used interchangeably to accomplish tasks.
In fact, lots of teams have actually adopted so-called Mobile-First development practices, recognizing that in many cases mobile users represent the bulk of their traffic. Rather than scale an experience down to the phone, they design for the phone, and scale it up for the desktop.
The phone is clearly no longer an afterthought in the development process. The lines separating devices have gone away.
2. Spectacular crashes
As per the usual, Black Friday and Cyber Monday did not disappoint. There were outages at name brand companies like Neiman Marcus, PayPal, HiFi, and others. Here's another interesting datapoint: Target saw their online traffic double since last year. Let's pause on that – it doubled. That means that their peak traffic in 2014 was only HALF of what their peak traffic was this year. That's an amazing trajectory and if there is one thing we can learn it's that data traffic goes in only one direction: up. You always need to be prepared for extremes.
Then of course, there was the 2015 Star Wars phenomenon. Certainly there were a few spectacular crashes in the movie (no spoilers!), but from our perspective the most noteworthy crashes happened the day tickets went on sale. Both the Fandango and MovieTickets.com sites were brought down by the Empire. Or the Jedi. Or the Force. Be prepared for high load you must or website crashes you will experience.
3. Video mainstreaming
Without a doubt, video took off in a big way in 2015. Netflix and Hulu are stronger than ever – in fact, Netflix's stock price soared through the course of the year. This year we also saw the introduction of HBO Now, HBO's direct-to-consumer service that bypassed cable systems for the first time ever. Other companies are doing the same thing, like CBS and Fox, all experimenting with different business models. One thing is for sure though: viewers are tuning in.
Beyond more traditional programming, we've seen other interesting developments in video as well. One flash-in-the-pan example was Meerkat, made extremely popular for a very short time around the SxSW event this year. For a few short days, this self-broadcasting app was rumored to be the next big thing. Then it wasn't. Yet, Twitter launched a similar service called Periscope, and now even Facebook is experimenting with live videos
It just goes to show you – video is making its way into everything, and that's going to mean a lot more data flowing through our pipes.
4. Who broke the Internet?
Nothing broke the Internet this year like Kim Kardashian did in 2014. Wait… check that. Kim didn't break the Internet in 2014. So… nothing broke the Internet this year.
Yet in that spirit there were a few events that certainly warrant some acknowledgement: hugely social, viral, consuming events that caused people to respond in all sorts of ways, across all kinds of media.
Our short list?

5. That white & gold / black & blue dress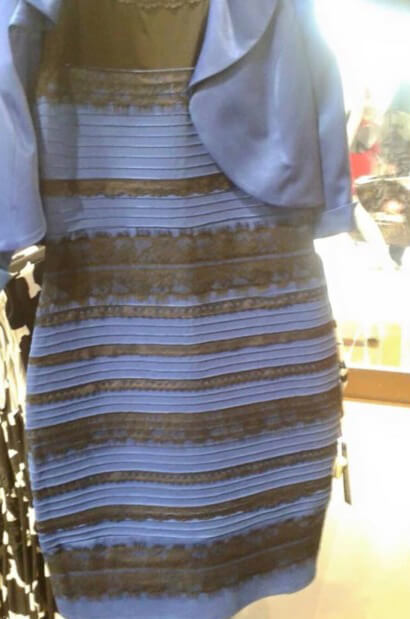 Finally… can you believe that the infamous white & gold / black & blue dress happened this year?
This one picture spawned so many conversations, jokes, marketing campaigns, and outright arguments, it's just worth noting for its place in 2015 popular culture. What a brewhaha. We will miss you 2015.
Happy New Year!
As 2015 draws to a close, we wanted to wish all our readers, customers, and testers everywhere a very Happy and Healthy New Year. We'll see you in 2016!