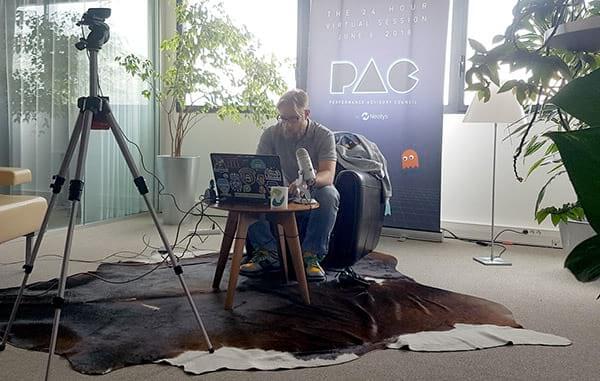 Back in June, we organized the second edition of our Performance Advisory Council, the Virtual PAC. With the overwhelming response to its live predecessor, we wanted the follow-up session to be more accessible to accommodate expected response.
With the virtual approach, we wanted to cover all time zones literally.
So, we kicked things off at 5 a.m. in France on that June day fully caffeinated and ready to welcome our 20 participating performance testing experts. During the following 24 hours, the group explored several topics including but not limited to DevOps, Shift Left/Right, Test Automation, blockchain, and Artificial Intelligence. More than 800 global attendees were treated to new and innovative best practice content presented by all 20 PAC participants on the art and science of performance testing.
For those in attendance and those who were unable, we've prepared a white paper summary of all 20 expert presentations (including links to each) –  a must-read for any professional performance testing practitioner.
Download the white paper today:
Learn More about the Virtual PAC
Want to learn more about this event, see every PAC presentations here.