The NeoLoad 7.0 release introduces the ability for teams to load test on-demand using the new dynamic infrastructure capability for users of OpenShift. In tandem, resource reservation is now generally available, out of its previously released preview mode. Two new enhancements are also included: enhanced Dynatrace integration and a new format for exporting raw data.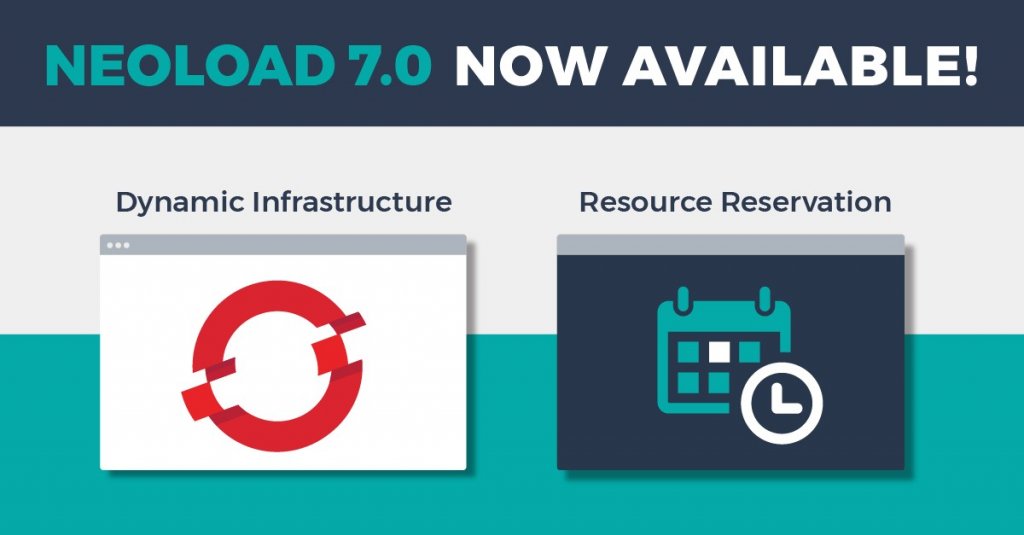 What's New in the NeoLoad 7.0 Release?
Dynamic Infrastructure – NeoLoad's new capacity to interact with container orchestrators, currently OpenShift, to provision and use load testing infrastructure automatically, on demand.
Resource Reservation – Now generally available, previously in preview mode. Reserve load testing infrastructure and virtual users by date and duration to guarantee resources are dedicated for testing.
Feature Enhancements – Dynatrace integration and CSV data export are enhanced.
Learn More
See all of the enhancements associated with the latest release on our What's New page or download NeoLoad and start testing today.