NeoLoad 6.2 Now Available
Neotys just released the newest version of its NeoLoad Load Testing platform, which integrates with popular Continuous Integration (CI) and Continuous Delivery (CD) toolchain elements across the entire application lifecycle. Ultimately, helping Agile and DevOps teams establish Performance Testing as a trusted partner within the software delivery chain.
What's New?
This latest release aligns with Neotys' product development focus on Agile and DevOps team enablement and empowerment through collaboration. NeoLoad is designed to assist with the execution of superior performance testing across shorter build/test cycles. With enhancements and improved capabilities included in the release, Neotys is targeting CI/CD integration, component/API testing, NeoLoad platform openness, and other core load testing features.
Native GIT Support
NeoLoad users wanting to employ the popular GIT distributed revision control system, or those looking to include corporate IT/Development environment standards, can each take advantage of the new native GIT support feature:
Improve collaboration/efficiency by having performance testers use the same version control as other teams
Store performance test assets in the same repository/tools with other test assets – close to the code and configuration
Let QA/Testers use GIT without having to be experts
Graph Substitution in NeoLoad Web Dashboard
Testers can easily replace the graph of an existing test with another within that same dashboard for easy reproduction of a completed analysis (includes defined graphs) for use with a new test. The ability to accelerate dashboard creation and eventual analysis of a new test result add up to significant time savings.
Trends in NeoLoad Web
Users can graph key statistical trends covering several tests to quickly identify performance regression. Trends are essential indicators of progress (or, regression). Being able to pinpoint the changes responsible for regression swiftly, leads to faster and cheaper resolution. Trends also give testers a clear and immediate picture of performance testing quality.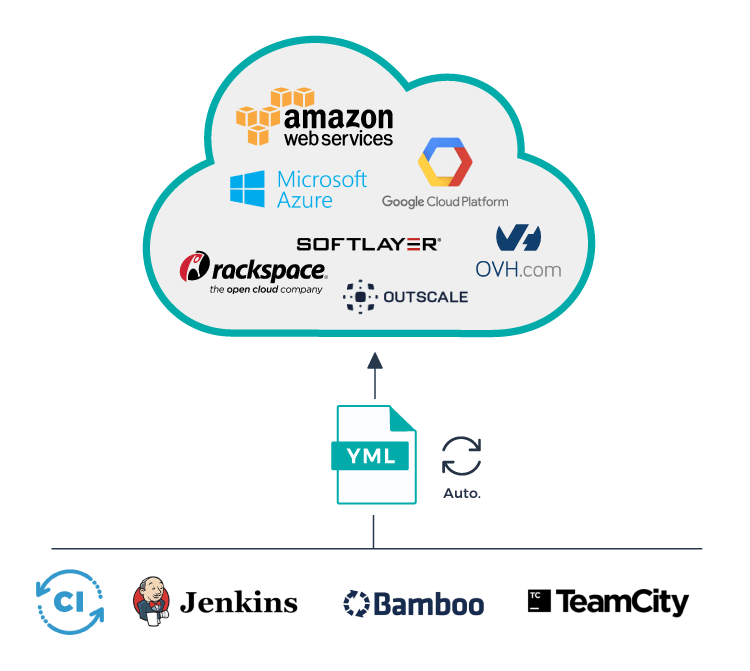 Automated Cloud Testing
Users can specify the characteristic of a Cloud session for an automated test, using a mix of cloud and on-premises load generators. In this case, the Cloud session automatically starts and is used by an automated test. Cloud session(s) can refer to VUH, cloud credits, or both. Test automation allows more tests to be completed faster, saving time.
Learn More
Discover all of NeoLoad 6.2's new and enhanced features on our What's New and Technical Features pages, or download the latest version and start testing today.