Neotys just released NeoLoad 6.0, which carries on Neotys' drive to make performance testing faster. Like all previous releases of NeoLoad, this release highlights our commitment to, and progress toward, giving you the fastest, most automated performance testing and monitoring tools for Agile and DevOps testing environments. Check out the press release.
What's new in NeoLoad 6?
NeoLoad 6.0 has some exciting new features for increasing collaboration, more automation, and more-detailed test reports.
Monitor tests in real-time when executed from a Continuous Integration (CI) server (E.g., Jenkins) and compare with baseline results
Detect performance problems in real-time during tests, without waiting for the results before taking corrective action to address any issues
Share test results easily using a web-based SaaS interface, to stakeholders who would like to participate in (or just consume) the analysis, but who are not performance testing specialists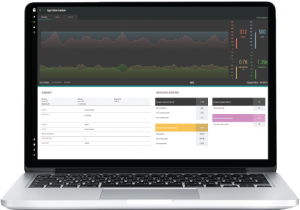 Web-based SaaS interface: The all-new NeoLoad Web interface can easily display and share charts and tables with anyone involved in performance test execution or analysis (testers, developers, QA Managers, business stakeholders/ product owners) who need to use and share test results.
An additional set of test analysis features available in NeoLoad Web: More-accurate diagnosis and faster reaction time when a test detects a performance issue; no need to wait for the end of a test to react and fix the problem.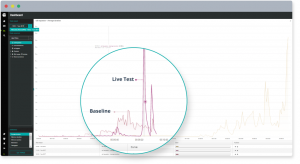 – Personalized graphical dashboards allow you to mix several KPIs in the same graph (E.g., average transaction times, average request response time, and total transaction failed)
– Statistics can be shown for each element delivered (E.g., min/max/average) for each element by request/ transaction/page, and monitoring counters (E.g., CPU).
To learn more about NeoLoad Web, watch the demo video or read more here.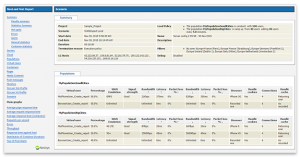 Key Test Settings included in Test Report: Key test settings are included by default in the test report to keep the full details of the context in which test have been done
Test Automation: Access all APIs without having to open the NeoLoad controller, and integrate smoothly into the Continuous Integration toolchain.
Learn More
To find out more about NeoLoad 6.0, take a look at the full NeoLoad What's New page and the Technical Features page.